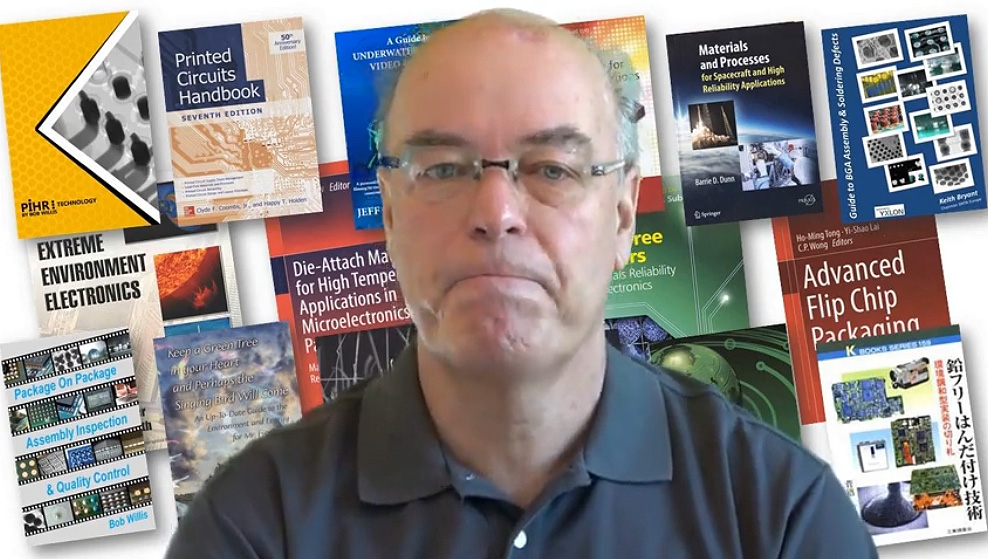 Welcome to our book review page keeping engineers up to date with what is Hot and What's Not. We do not sell books, we just enjoy reading and reviewing material from around the world written by our engineering peers. Sometimes its a hard life reviewing technical literature, someone has to do it!
Industry expert Bob Willis reviews recently released reference books and standards produced for and by engineers in the electronics manufacturing industry that may help make an engineer's life easier. We have been reading and reviewing textbook and new standards for many years with my first published reviews in 1987
We have in the past published reviews in Global SMT, Circuits Assembly, EM&T and a couple of European magazines before turning to posting video reviews online
Bob also provides his Top Ten Books, ideal reference source for the basis of your department's office library
We hope you enjoyed some of our book reviews, next time its Flower Arranging, Wallpaper Hanging and Carpentry and you think I am kidding!!!
If you know of a good book on manufacturing topics in the electronics industry, we have not reviewed then let us know